About Us
The Inn
Peacock House is in the heart of Maine's Bold Coast, an area awash in maritime history, the arts, and outdoor adventurism. Built in 1860 by sea captain William Trott, the home was subsequently purchased by the Peacock family. The Peacocks were well known as owners of a large sardine cannery in town. For generations, they commanded this hilltop position in Lubec, entertaining luminaries of state and national significance.
In that spirit, we have retained the name Peacock House, as it was known to Lubec residents and visitors alike. In 1989, the house transitioned to a Bed and Breakfast and, as such, has hosted guests from all over the world. When you book a room with us, you'll become a part of that tradition. In 2015 we purchased Peacock House Bed and Breakfast, and thus the inn entered a new phase of its life.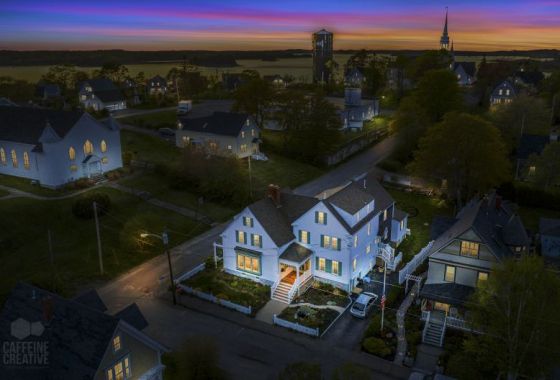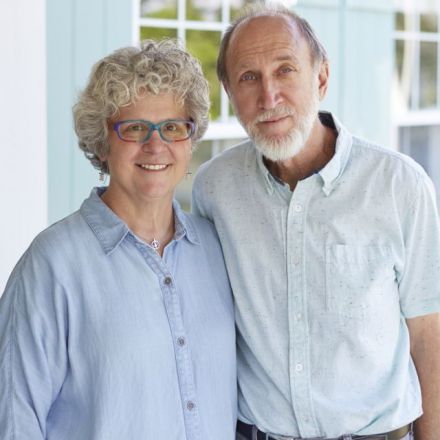 Your Innkeepers
We are Mary Beth and Jim Hoffman, and we were new to the innkeeping world in 2015. Sure, we had stayed at many B&Bs over the years, even attended seminars about the business, but to own and operate one ourselves was a completely different universe. It wasn't long before we were immersed in it.
Let's back up for a minute now, all the way back to suburban Philadelphia. In southeastern Pennsylvania, we led different lives. Mary Beth, who had dreamt of running a B&B for years and had brushes with the catering and foodservice business at various times, was immersed in her 30+ year career as an Occupational Therapist. Now she makes homemade breakfasts and fills guest requests for recipes.  Jim, like a cat, had many lives. He was, among other things, a writer and editor, an office supervisor supplying books to academic libraries, and the owner of a furniture restoration shop which he opened 15 years prior to his arrival in Lubec.  Now, in his spare time, Jim hosts a weekly local radio show when he's not hiking the trails or working on projects at the inn.
So, how do city folk like us with no prior experience succeed as innkeepers in an off-the-radar location in Downeast Maine? We'll answer that question with a word: dedication. Attention to detail with guest comfort is our primary focus and our obsession. Join us in the experience.
The Nuts & Bolts
Peacock House has four common rooms, an outdoor deck, and gardens. In the living room, you'll find musical instruments including a baby grand piano. The library is stocked with books, games, music CDs and a CD player. Our sunroom is equipped with a refrigerator/freezer, a microwave, coffee/tea service, and the accoutrements for a nice lunch break or an evening BYOB wine celebration. From the sunroom windows, you can spy goldfinches and hummingbirds which frequent the surroundings. At Peacock House we're doing hospitality in a colorful way!
To see the village, follow one of our walking tour maps, or just meander down the street a few blocks and you'll reach Water Street, our modest version of a business district, Lubec-style. If you are going farther afield, we can fill you in on the area's numerous hiking trails, and we can point you to restaurants, craft shops, and other local amenities. Visit our Plan Your Stay page for more on that.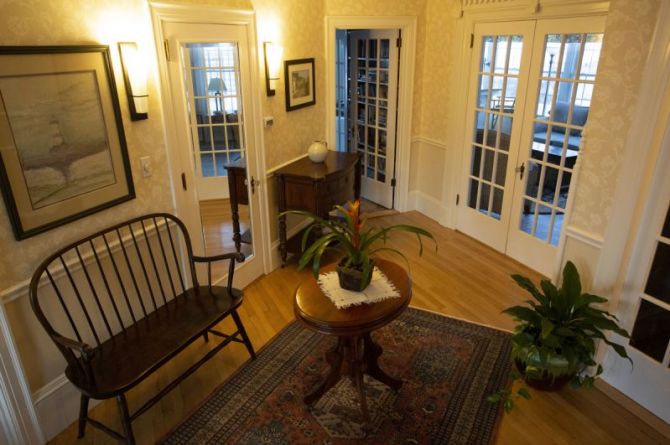 Select an image below to view larger.