Breakfast: It's In Our Name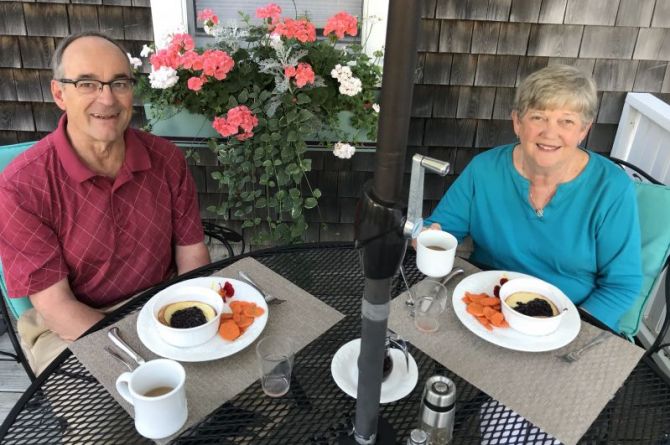 A breakfast to talk about long after it's over!
We're in the kitchen early each morning to get a breakfast on your plate that you're sure to enjoy.
Two breakfast seating times are offered with well-spaced tables in several rooms, as well as alfresco dining on the outdoor deck, weather permitting. There's also breakfast to-go if you have plans to start the day extra early.
Your experience starts with the delicious aromas of the day's menu and freshly brewed coffee or tea. Everything we serve is freshly prepared. We choose each morning's fare from our wide selection of recipes for our breakfast starters, entrees, and side dishes.
Our recipes = joy + local ingredients
Our maple syrup is from a sugar shack here in Washington County. Herbs are harvested from the inn's garden and our eggs come from local happy hens. While we always make breakfast with plenty of joy, there are some items we prepare with extra heart, such as our turkey sausage, Greek yogurt, lemon curd, and gluten-free granola. 
We are attentive to dietary needs with notice. That's part of our brand of hospitality too. It all adds up to a recipe for the best breakfast in Downeast Maine.
We'll save you a seat at the table!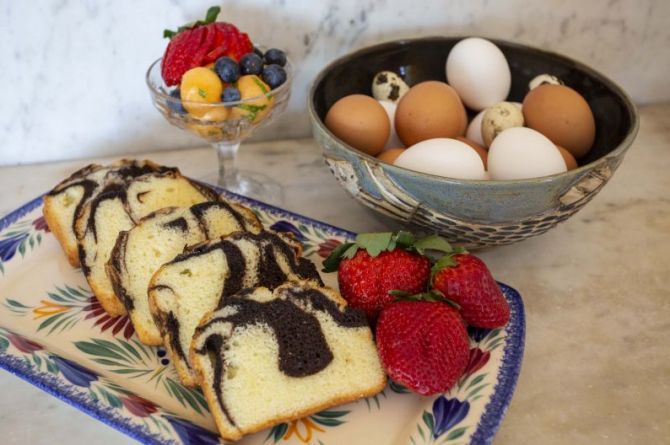 Select an image below to view larger.