Peacock House Blog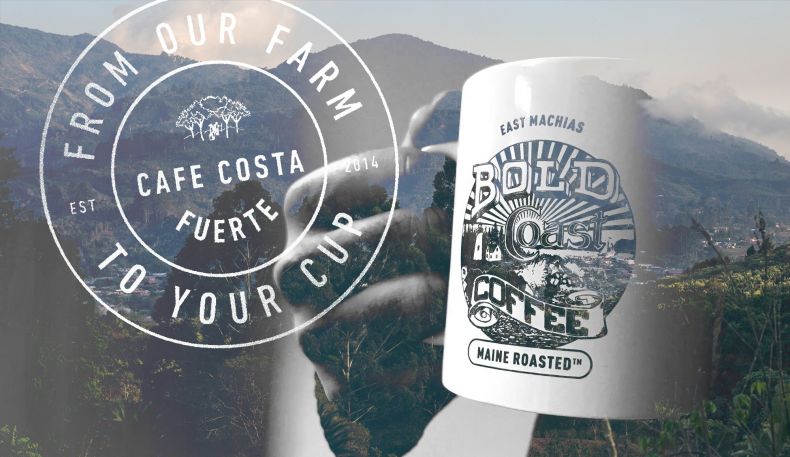 Our Morning Coffee

By Jim Hoffman
Saturday, July 31, 2021
It's always a "gentlemen, start your engines" moment when I get my first of two cups of coffee each morning.  It literally starts the day, and I'm sure Mary Beth would concur.  It's the fuel that moves breakfast prep along each morning.  Since we feel strongly about it, we figure it's only right that our guests should benefit from our discriminating taste.  To that end, when we took over innkeeping at Peacock House we cleared out the shelf full of Folgers left by the previous innkeepers, and searched for something a little different. 
We came to Lubec from the Philadelphia area where great coffee roasters abound.  (They even made a TV series about one of them.). I was already an unabashed coffee snob.  There had to be a brew commensurate with the kind we were used to.  And we found it.  Bold Coast Coffee Roasters, just down the road from us in East Machias, fit the bill admirably. (See https://www.boldcoastcoffee.com/).  The owner has a small coffee plantation in Costa Rica, and he also imports Mexican, Guatamalan, and Peruvian.  Much of it is fair trade certified, and that's what we serve at Peacock House.
I grind the coffee from beans the day before, using a grind setting that is somewhat finer than drip-ground, without clogging up our brewing machines.  The coffee is brewed about an hour earlier than our first breakfast seating each morning.  It's poured into carafes, imported ones we found that will keep the coffee hottest, well into the afternoon. 
If any guests beat me to it, before I get the fresh brewed out, then they would have to fend for themselves using the Keurig set up in our sunroom, the nerve center, where guests congregate before choosing a table. 
Many have raved or at least sighed contentedly after having Peacock House coffee.  And many have taken home a pound or two of the beans which we sell right here from our gift area.  Some have continued the coffee worship by ordering online for home delivery, straight from the Bold Coast people.  As we are like-minded, we applaud their fanaticism.  When I finish publishing this blog post, I just might have another cup to carry me through the day.  This job is a grind (sorry for that).